"Sash, check the specs."
This article is a stub. You can help the Penn Zero: Part-Time Hero Wiki by expanding it.
Cuteling General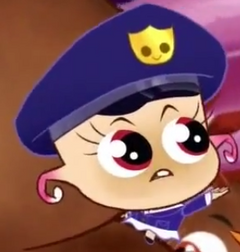 The Cuteling general is a general for the Cutelings in the Least Dangerous World Imaginable. After Penn accidentally causes major destruction on the Cuteling planet, the general is replaced by Larry to persuade the Cutelings to leave the planet.
v

•

e

•

d

Penn Zero: Part-Time Hero Characters