Ghost World
Ghost World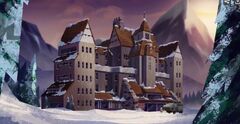 Appearances
First episode:
"Be My Ghost"
Appearances:
1
Mission
Rippen and Larry need to exterminate a troublesome ghost in a ski resort and send it to limbo before they reopen.
The team have to protect Sonny the ghost of 1940's comedian.
Inhabitants
Locations
Trivia
v

•

e

•

d

Penn Zero: Part-Time Hero Places and Dimensions
Ad blocker interference detected!
Wikia is a free-to-use site that makes money from advertising. We have a modified experience for viewers using ad blockers

Wikia is not accessible if you've made further modifications. Remove the custom ad blocker rule(s) and the page will load as expected.