"Sash, check the specs."
This article is a stub. You can help the Penn Zero: Part-Time Hero Wiki by expanding it.
Lazlo Matavaqua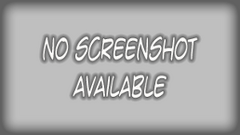 Character Information
Species:
Human
Gender:
Male
Occupation:
Famous juggler
Likes:
Juggling
Lazlo Matavaqua is a famous juggler. He hasn't appeared in-person yet, but his picture has appeared in many episodes.
Appearance
Lazlo has gray hair, tan skin, sky blue eyes, and a neatly cut mustache and beard. He wears a red coat with black sleeves, a black collar, a white undershirt, and gold buttons surrounded by a gold pattern.
In his recurring photo, Lazlo is holding a green ball while sitting in a chair and having an elbow on a table. He has a wine glass with water on the table and a tan-skinned, brown haired woman leaning above him while wearing a light blue dress. Behind him is a window with a view of a city.
Sightings
Trivia
As stated on the Jugglers Weekly cover, Lazlo started juggling with one ball.
v

•

e

•

d

Penn Zero: Part-Time Hero Characters