"Sash, check the specs."
This article is a stub. You can help the Penn Zero: Part-Time Hero Wiki by expanding it.
Mr. Snowman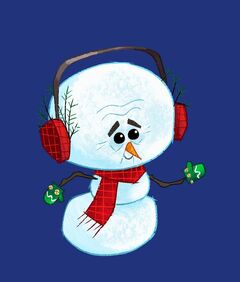 Mr. Snowman is a snowman at the North Pole.
At first, he is just a head when Penn, Boone, and Sashi find him. Penn takes his advice on sneaking into the workshop through the back door, but they end up getting trapped. Mr. Snowman, his body returning to him, reveals that he tricked the heroes and works for Rippen.
Gallery
v

•

e

•

d

Penn Zero: Part-Time Hero Characters
Ad blocker interference detected!
Wikia is a free-to-use site that makes money from advertising. We have a modified experience for viewers using ad blockers

Wikia is not accessible if you've made further modifications. Remove the custom ad blocker rule(s) and the page will load as expected.