"Sash, check the specs."
This article is a stub. You can help the Penn Zero: Part-Time Hero Wiki by expanding it.
Wendy Wiseman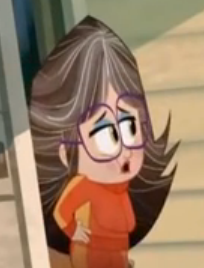 Wendy Wiseman is Boone's mother.
Trivia
Wendy Wiseman is famous for her meatloaf, being on the front of the Beef World magazine three times.
It is possible that she is a former part-time wise man, though it has yet to be revealed if either both or one of Boone's parents were what Sashi was referencing by saying Boone has part-time parents in "Flurgle Burgle".
v

•

e

•

d

Penn Zero: Part-Time Hero Characters
Ad blocker interference detected!
Wikia is a free-to-use site that makes money from advertising. We have a modified experience for viewers using ad blockers

Wikia is not accessible if you've made further modifications. Remove the custom ad blocker rule(s) and the page will load as expected.