"Sash, check the specs."
This article is a stub. You can help the Penn Zero: Part-Time Hero Wiki by expanding it.
Specs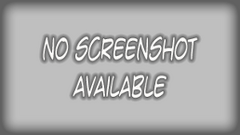 The
specs
, also known as
spectacles
, are glasses that relay the objective of the mission of the dimension to the part-time heroes, via
Sashi
, and to part-time villains, via
Larry
.
Abilities
The specs are able to give importation information to the wearer about the mission, the dimension, and the how the dimension works. As seen with Sashi in "Totally Into Your Body", the specs also record everything that the wearer sees.
Trivia
No matter what form they take, Sashi and Larry are always wearing their specs, though the rims change color depending on the dimension.
Sashi's glasses, also known by the gang as the Specs, show off holograms detailing the specifics of their missions. Larry's glasses have a similar role.
v

•

e

•

d

Penn Zero: Part-Time Hero Objects